NW Idea House Progress Update #2
Robinswood Transitional Sophistication
See the progress made on one of MN's Northwest Idea Houses: "Robinswood Transitional Sophistication" in this update.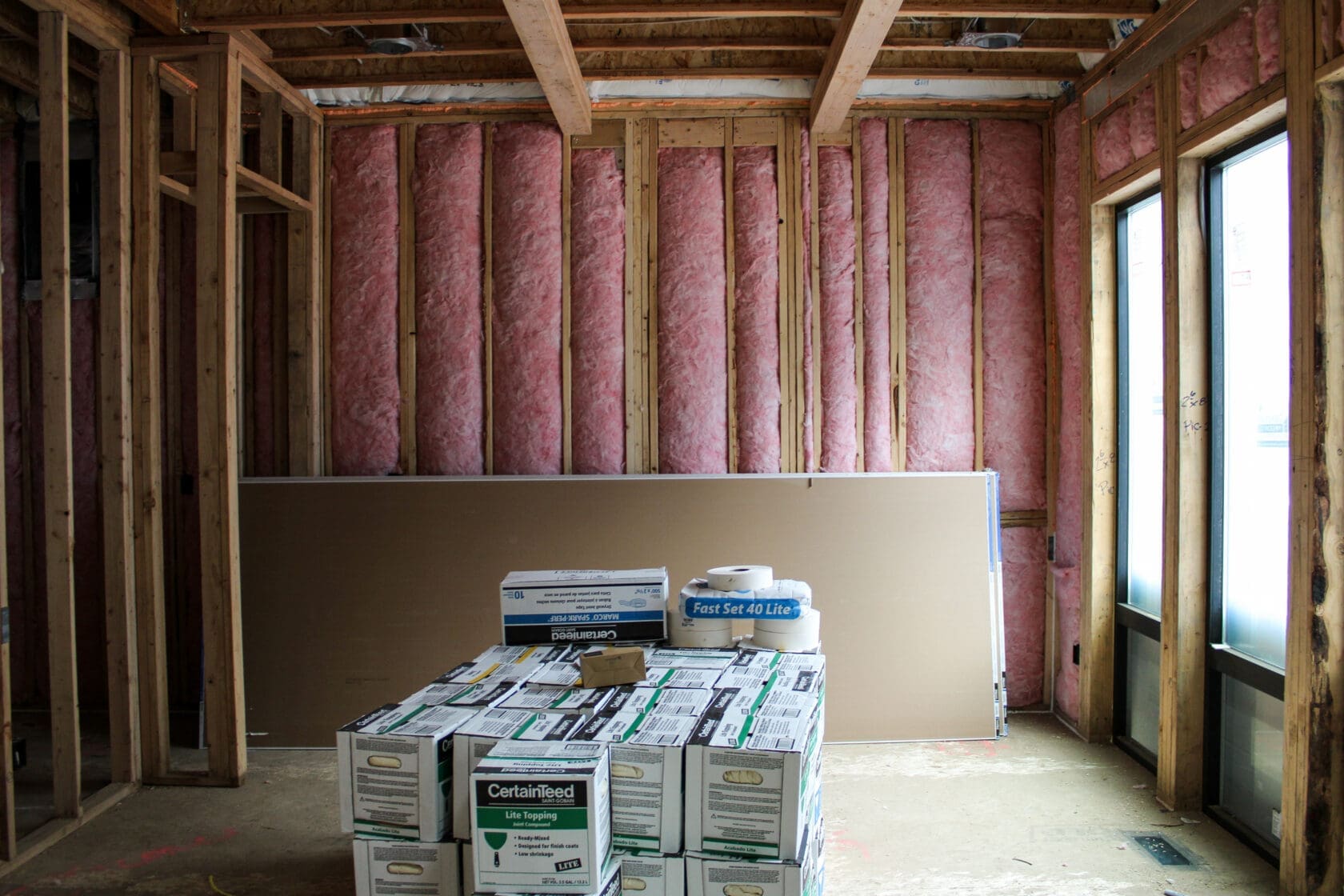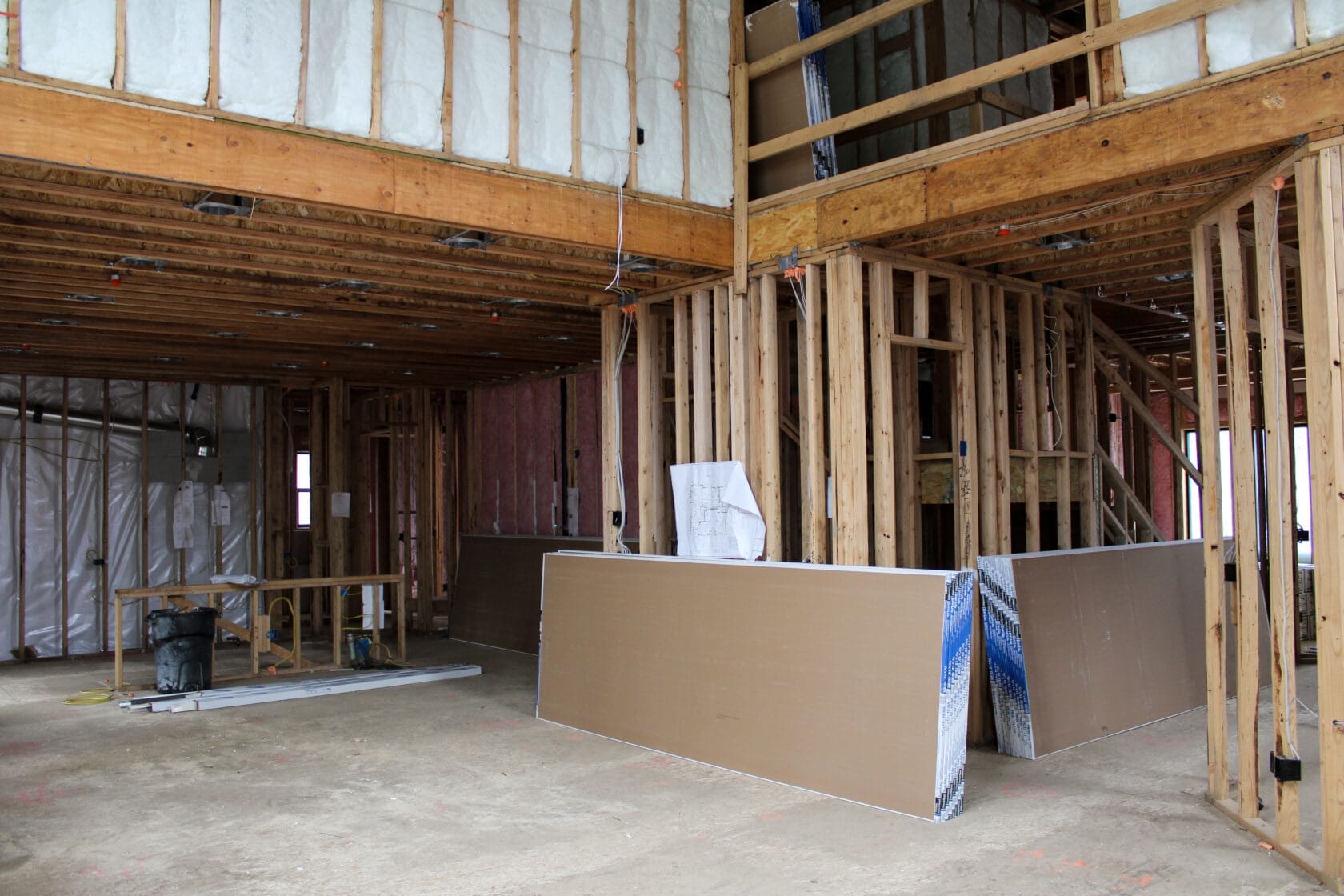 Like the Clyde Hill home, this home is starting to come together – just a day or two behind. Walking through the house, it feels a little less of a shell with the pink tufts of insulation lining the walls. Stacks of materials hint at more progress around the corner.
Insulation and drywall are underway as windows are getting installed as well. Once this phase is complete, install for millwork, cabinets, and tile will begin. Gutter and exterior paint are also next up for the exterior.
We checked in with our Project Manager, Mark, who shared, "Both [NW Idea Houses] are currently in the same phase. We're happy to see this build progress and excited for everyone to see it upon completion."
Stay tuned as more details of the Robinswood Transitional Sophistication Idea House come together.
Both homes are on track for a fall completion so stay tuned as we provide updates throughout construction.
Everything MN x 425 can be found at mncustom.com/NW-idea-house.