As we settle into 2022, we're looking to the housing market and other adjacents to see what's in store for those first-time homeowners and other buyers alike. Using 2021 statistics to predict trends for the coming year, we're seeing many record-breaking figures. Low inventory, high demand, and even higher prices.
Low Inventory, High Demand
On the local level, the number of active listings (available homes on the market) on the Eastside was at a historic low of 58 in December 2021. On a national level, we also hit a record low of under 300,000 active listings. With numbers this low, it is much more difficult for buyers to score their dream home or any home for that matter.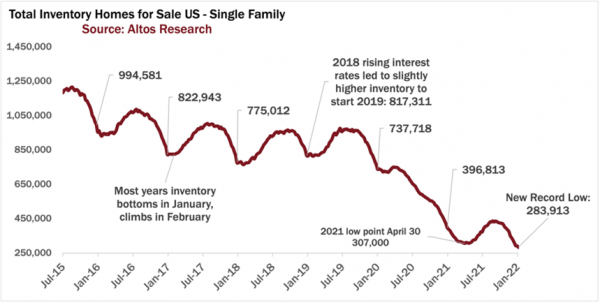 With low inventory and high buyer demand, prices are pushed to all-time highs, both on local and national scales. Both in Seattle and on the Eastside, median prices have risen between 8%-61% from 2018 to 2021, respectively. On a national level, median prices have risen about 15% from 2018 to 2021.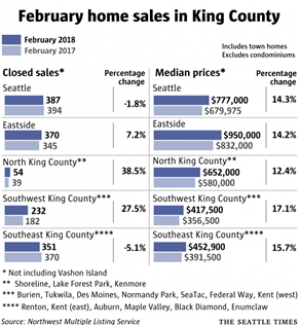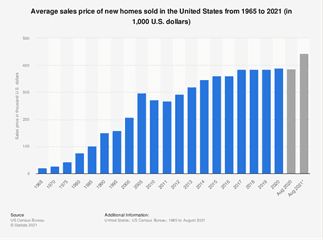 The housing market has also affected other areas, like apartment occupancy rates. With such high demand for houses with a low supply and affordability, this has pushed people to either go back or continue to rent apartments. As of November 2021, apartment occupancy jumped to another record high of 97.5%. Lastly, average mortgage rates have climbed to as high as 3.75%, depending on the loan product.

What Does This Mean for 2022?
So what does all of this mean? If you're a homeowner who is planning on selling, now is a great time to sell as prices are high and there are many buyers circulating. If you're a buyer yourself, buying sooner rather than later will help you get in before the prices rise even higher.
Do these statistics guarantee a steady decline of inventory and an incline of demand/prices? Not necessarily. Market volatility is always a possibility. Partnering with a real estate agent/broker can help you navigate the best time to engage in the market and make decisions best for your situation. Contact us today to learn more.