As we welcome in the new year and look forward to what 2022 can bring, we also want to take a quick look back at where we were in 2021. In the design world, so much can change and develop, especially in the new construction industry. So with that being said, let's review the trends of 2021.

Friluftsliv translates roughly to "open-air living" from Norwegian or, in other words getting outside. National Geographic wrote about this concept in the context of the Coronavirus pandemic and how getting outside has held a much higher position on peoples' list of priorities than before. In the interior design world, we've seen this concept rise in the ranks, but the application has been slightly altered: outdoors brought indoors. This can be seen through plants, botanical-themed decor, and finally, a general change of attitude towards winter. This Homes & Gardens article goes a little more in-depth into what this means and how friluftsliv can be enjoyed by anyone no matter the season.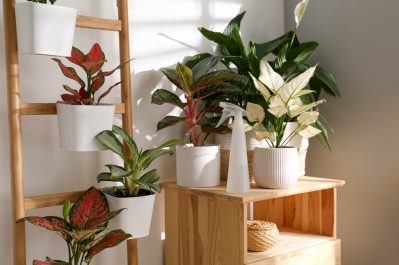 Expanding on friluftsliv, we're seeing a common trend where people choose to bring their herb gardens inside. This accomplishes two things: 1) easy access for cooking ingredients and 2) more green indoors. So it's convenient and can also add some fresh decor to the kitchen space. This trend has also been prevalent amongst people who don't have the room (or even a desire) to have an herb garden outside.
3. Multiple Cooking Areas
As we're spending more time indoors and maybe even more time cooking at home, this has increased the need for thoughtful kitchen designs. It can be hard to cook for bigger groups or even cook alongside someone when the plan isn't well-thought-out, or the kitchen is too small. Popularity amongst multiple cooking areas or secondary areas has risen. This is most often seen in islands with an extra sink or oven/warming drawer, separate from the other working space that lines the wall. This can open up the kitchen providing more counter space for prepping and cooking and floor space to freely move around when there's more than one cook in the kitchen. We also see secondary kitchens known as "prep kitchens" or "dirty kitchens" adjoining the central kitchen.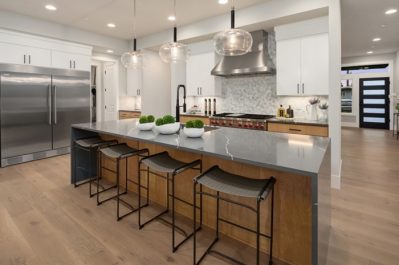 Decor doesn't only have to be those nonfunctional elements in a room. The indoor herb gardens are one example of that. Another is the trend of open shelving. In the kitchen, historically we've seen all closed cabinets. Over time we've seen people start opening up their kitchen space by removing the cabinet doors (usually on the upper cabinets) and evolving their dishware into decor elements, not just food vehicles. In other areas of the home, open shelving can be a great use of space for extra storage of books and/or decorative pieces.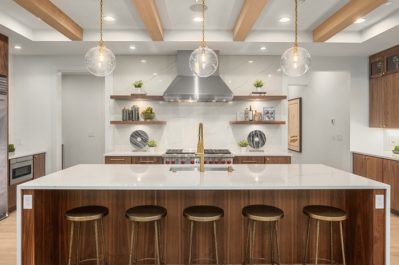 Built-in nooks provide the perfect extra space for a quick breakfast before school or a study spot for the kids. Adding this extra space can maximize your living area without taking up too much other space that can be repurposed elsewhere.
Perfections are out, and imperfections are in, even for decor and finishes. There are so many ways "imperfections" can be applied to interior design; here's a few worth noting:
Handmade Appearance
Handmade home furnishings with organic textures add a personal touch to interior decorating. Recycling items, old paper, wood, plastic, metal, natural rope, and fabrics offer numerous modern ideas.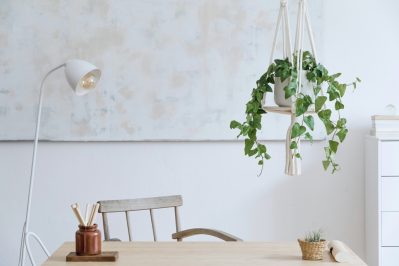 Wire-Brushed Oak
Wire-brushing is a finishing technique where the wood planks of your floor are scraped with a hard-bristled wire brush – creating a distressed surface. This adds depth to the design of your floors (if that is the look you're going for).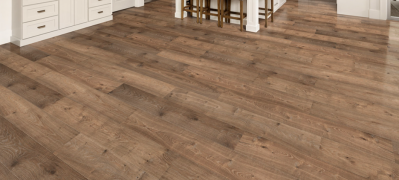 Yakisugi
Shou Sugi Ban, also known as Yakisugi, is a decorative and architectural wood-burning technique that has been used for centuries in Japan. It can be used as a treatment on outdoor architectural elements such as siding and indoors on walls and furniture, which adds aesthetic qualities to any design.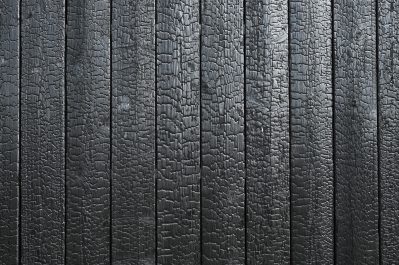 Kintsugi
Kintsugi means "golden joinery" in Japanese. When something like a bowl or glass is broken, you can fix the pieces back together with a strong lacquer and powdered gold, highlighting the cracks, making it even more beautiful than before. The interior design world has utilized this beautiful Japanese tradition to add meaningful design elements to the home.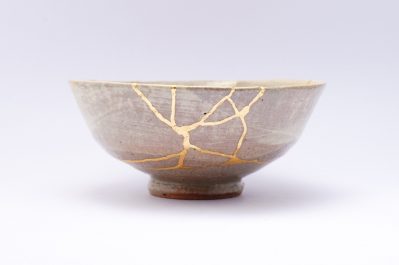 Zellige Tiles
Zellige is a handcrafted clay tile that originates from Morocco. Zellige tiles are known for their variations in tone, shine, flatness, and depth of the glazing, their surface texture with irregularities, and their variability in shape and size. This makes every tile unique. It looks like a beautiful mosaic, adding character and depth when placed together to create a backsplash or shower tiling.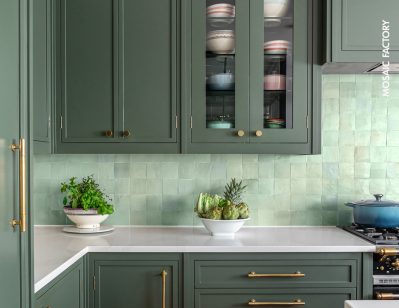 7. No More All-White Kitchens
Though we loved the clean and simple look of an all-white kitchen, we're happy to see this evolve into multiple tones by either using a wood tone of white oak or walnut or one of two other paint colors. A multi-tone kitchen can add some much-needed depth that an all-white kitchen is missing. This also allows you to sprinkle in some additional color in your decor without straying too far from the set color palette.

Much like #7, we see more pops of color in interior color palettes. The more popular ones we saw in 2021 were rich, saturated tones such as terracotta, deep greens, and other jewel tones. We've seen these colors used in brilliant ways that add character to the home without overdoing it. Add in these pops of color purposefully, and it'll go a long way.
Aside from bold pops of color, we've also seen some classics resurface in a new way. Colors such as gold/brass, beige, and charcoal have proven timeless in the interior design world. The hue of gold, for example, has changed from polished gold to a more subtle brushed gold or brass. Beige has merged with grey to create warm and cool tones within the same color, giving a fresh approach. Charcoal has evolved to exterior color palettes, with people being less afraid of this bold color and enjoying the high contrast it brings when used with lighter colors.
Throughout 2021, metals have made their mark. Whether it's the finish of a pendant light, the knobs, or the decor, using metals can add a refined touch to your home. These metals are usually polished nickel, matte black, brushed gold, mixed metals, chrome, and other metallics. These are also great for adding bright elements to a room.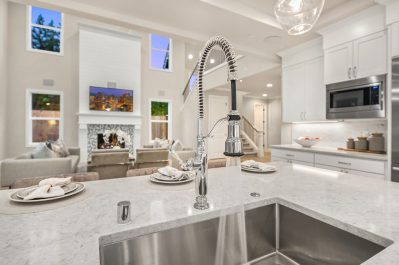 As a general note, 2021 included many homeowners staying at home, working at home, etc. Much of the functional trends seen here came from making the most out of the spaces we spend the most time in.
Looking for a new construction home in Bellevue, Kirkland, or the Eastside? Please visit our home page, where you can search and filter results to find exciting properties for purchase or presale.