Choosing a new construction home is exciting, but it may be overwhelming with the number of choices available, specifically the different designs to choose from. In this blog, we'll cover some popular exterior home design styles and what makes them different from each other.
Craftsman
Starting off, we have the Craftsman style. This style commonly features horizontal lines, gable roofs, and covered front porches. They also tend to have noticeable beams/columns, thicker moldings, and shingles/shakes. Overall, these homes are very symmetrical, rich in character, and have an element of timelessness.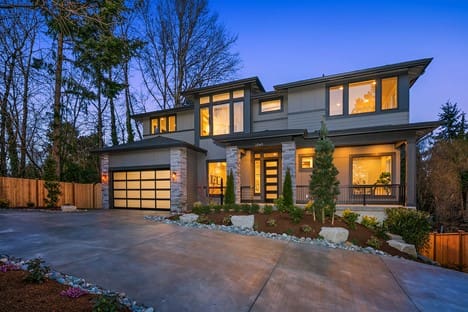 Transitional
Next up, we have Transitional. This style is exactly what it sounds like – a mix (or transition) of classic and modern home designs. You'll see hints of both of these styles which come together beautifully – a design element/practice from one style but executed using elements from the other style. This design features comfort, clean lines, neutral colors, light, warmth, and open spaces.
Modern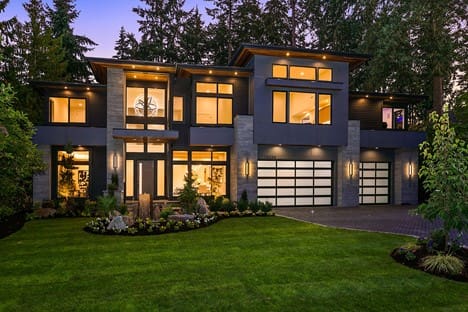 Lastly, we have Modern. This style is the most progressive of the three. These homes are a direct contrast to decorative, ornate home designs. The Modern style showcases a sleek, fresh style often with minimal detail and flat roofing. Architects leading the modern design movement designed these homes featuring strong horizontal composition with large open floor plans, intentional asymmetry, and glass windows or glass walls. Modern homes tend to have an emphasis on function – removing unnecessary details and frills.
Though these are not the only home design styles, they are very common new construction styles. MN builds all three of these styles within Bellevue and Kirkland, so take a look at what we have currently available.